"New directions in science are launched by new tools much more often than by new concepts."
-Freeman J. Dyson
Over the past five years, there has been a revolution in the availability of human tissues and in the scientific techniques available for their study.
Cutting-edge techniques are now available that allow imaging, protein expression and gene expression analyses on formalin fixed, paraffin embedded tissues, the most common way of preserving skin biopsies taken in the course of clinical care and for research studies.
Sophisticated biobanks have been assembled that allow access to living, highly validated patients as well as banked, archived skin specimens, searchable by diagnoses.
However, these sophisticated technologies and biobanks are only available in the largest academic medical centers and they require specialized support and reagents in order to use them successfully.
Objective of the Center: To enable access to cutting-edge biobanks and technologies to any researcher at any institution who wishes to carry out human skin disease research using human cells and tissues with the goal of accelerating human skin disease research.
---
 Center Structure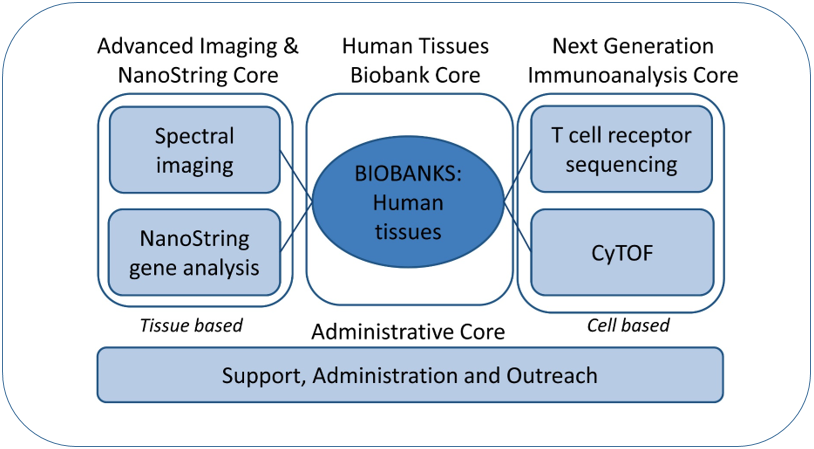 ---
Center Leadership

---
 The Human Tissues Biobank Core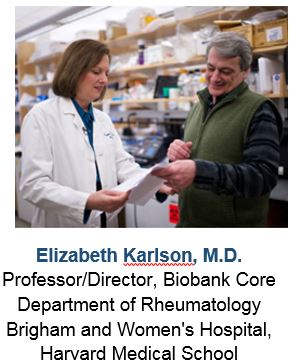 ---
The Next Generation Immunoanalysis Core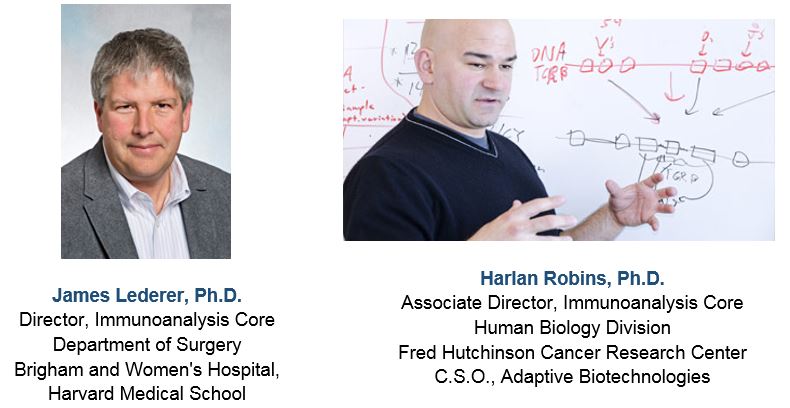 ---
The Advanced Imaging & NanoString Core